A Passion For Quality Since 1993
 
Born out of a 10th-floor candy kitchen belonging to a flagship Seattle department store from the early 1900s, Seattle Gourmet Foods actually began as "Frederick's Fine Chocolates" when it incorporated itself in Kent, WA in 1993. What began as a modest operation manufacturing an iconic Seattle-area chocolate confection for a single customer has since grown to be a premier Pacific Northwest gourmet foods manufacturer with over 10 national brands and a thriving private label division.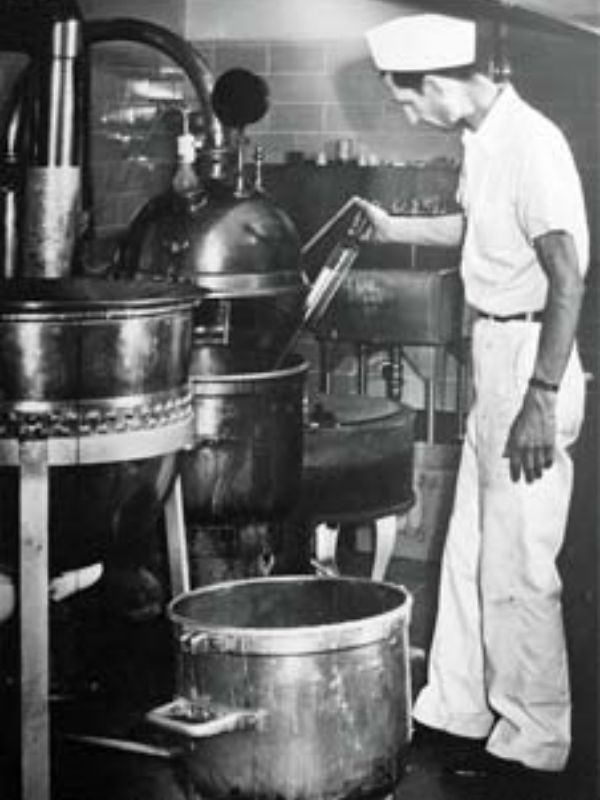 1993-1999: Embarking on a New Endeavor
Seattle Gourmet Foods begins its journey with a chocolate company named Frederick's Fine Chocolates. Founded and incorporated in Kent, Washington the chocolate company began manufacturing chocolate confections. Despite only having one customer, a popular Seattle department store, the early success of the company paved the way for further expansion.
Two years after establishing the business, Frederick's Fine Chocolates acquired two new brands, Maury Island Farm and Paradise Farms. Maury Island Farm grew to be one of the most successful labels due to its special jams and preserves. Made with natural, simple ingredients and locally grown fruit, Maury Island Farm jam, and preserves give an unrivaled taste.
In the year 1999, Buckeye Beans & Herbs joins the Frederick's Fine Chocolates family. Alongside Maury Island Farm, this brand became another major hit. The wholesome beans and lentils included in each soup mix found a following, and are still beloved to this day.
In the same year, Frederick's Fine Chocolates officially rebranded itself as Seattle Gourmet Foods (SGF). The name better reflected the diverse brand line-up. This also signaled the company to enter into the world of private label manufacturing.
2000-2005: New Name, New Vision
After changing its name, Seattle Gourmet Foods began making improvements to its manufacturing abilities. Over the next several years, the company set up the technology and systems necessary to produce artisan confections nationwide.
Motivated to improve its brand lineup, Seattle Gourmet Foods acquired two new brands in 2002: Coy's Country Northwest and Quinn's Pepper Jellies. Quinn's was a unique brand, capturing an iconic Southwest flavor by only using ingredients from the Northwest.
One year later, Seattle Gourmet foods introduced its NASFT winning tea cookie brand, Biringer's Farm Fresh. Alongside the acquisition, SGF increased its bakery production capabilities. The bakery production paved the way for new baking opportunities and led to options for private label manufacturing.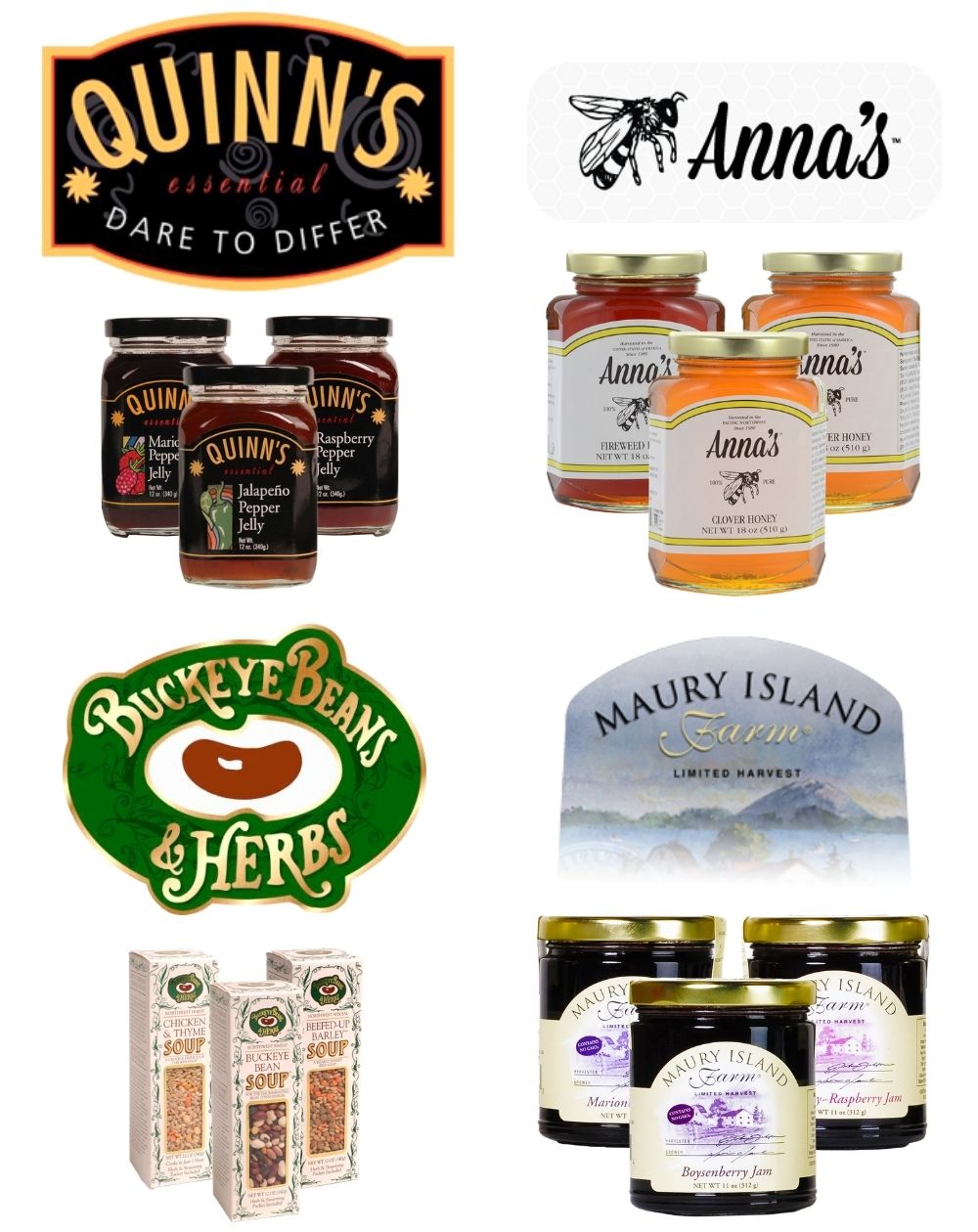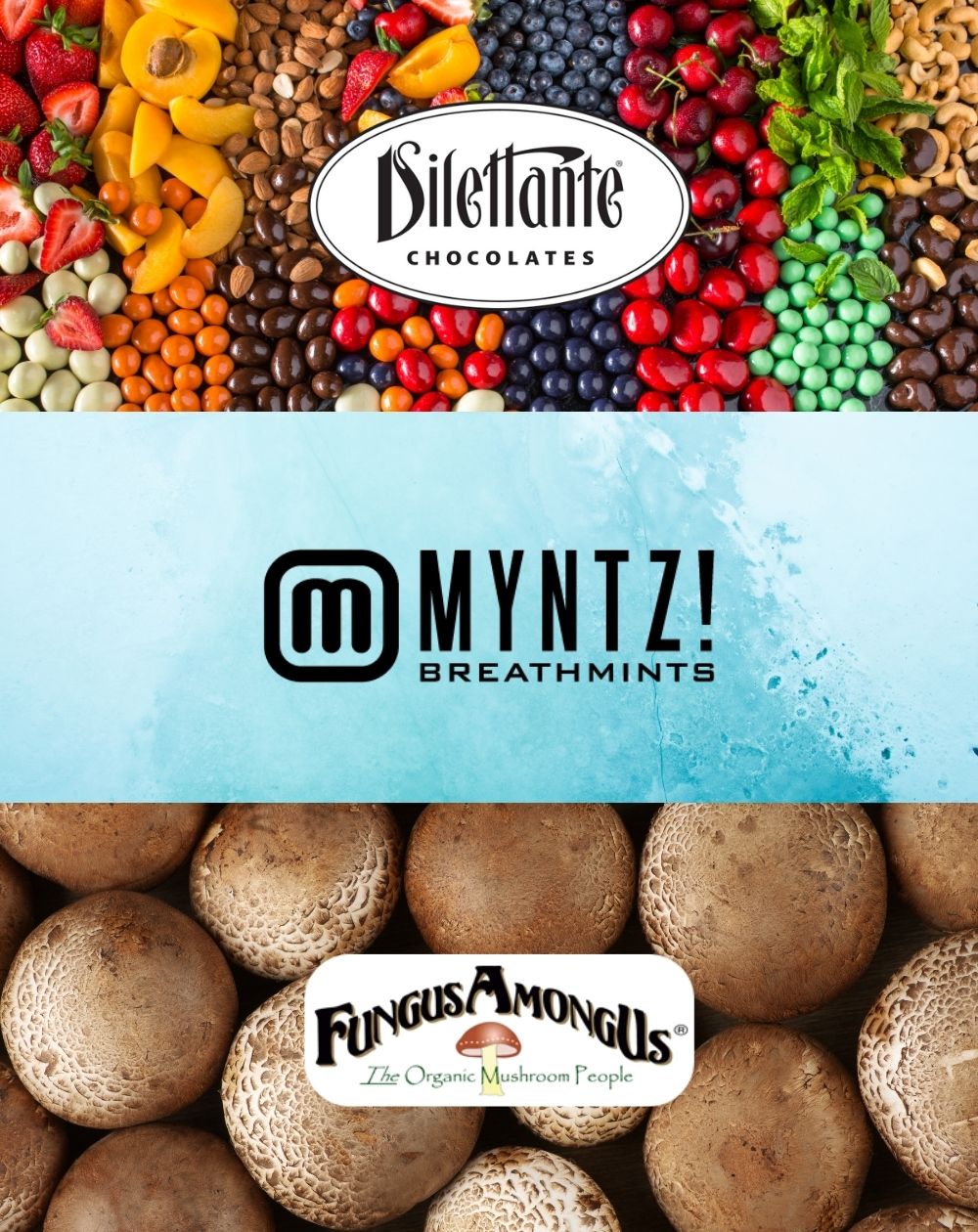 2006-2016: Iconic Gourmet Foods
2006 marked a historic year for Seattle Gourmet Foods after acquiring the iconic Seattle chocolate and coffee brand, Dilettante Chocolates. This noteworthy merger expanded the existing confectionery business with a nationally recognized brand. This included the experience and expertise of its founding chocolatier, Dana Davenport.
Building off its confectionary foundation, Seattle Gourmet Foods became the largest panning operators in the United States. Dilettante's chocolate-covered fruit, TruffleCremes and truffles became efficient and remains some of the most popular products from the company.
Following the purchase of Dilettante was the acquisition of "Vitech Corp", the manufacturer of Myntz! a well-known brand of breath mints. SGF streamlined the mint production process, turning it into one of the largest domestic breath mint manufacturers.
2006 also marked the purchase of Merlino Baking Company, a large bakery manufacturer of cutout cookies. Since its acquisition, Seattle Gourmet Foods baked and sold over one million frosted sugar cookies, each decorated by hand.
One decade later, Seattle Gourmet Foods would make its latest acquisition, FungusAmongUs. The organic mushroom company further established expertise in the gourmet food category. With its line of organic dried mushrooms and mushroom powders, FungusAmongUs broadened the scope of SGF.
2016-2021: Looking Forward
Over the last five years, Seattle Gourmet Foods has committed itself to provide the highest-quality food and confections. Consisting of eight national brands and multiple partnerships and private label manufacturing, SGF continues to focus on providing a diverse line of premium-quality products. Looking ahead, SGF seeks to support each of its brands and continue to create the gourmet food our supporters have grown to love.